Scope of work: custom_Java
Back-office custom solution for pharma
Fresenius Kabi is a healthcare company whose products are
used all over the world.
One of the challenges of being a global company is the ability to adapt to the ever-changing requirements of particular markets.
In order to support the crucial processes of their business activities, Fresenius Kabi Poland adopted one of the available commercial software solutions. Unfortunately, the out-of-the-box features of the tool did not allow them to be sufficiently effective on the Polish pharma market. Therefore, they decided to invest in a more flexible and individual solution. As a result of our cooperation, a bespoke back-office system was built whose unique functionalities let the global player fit far better into the local market.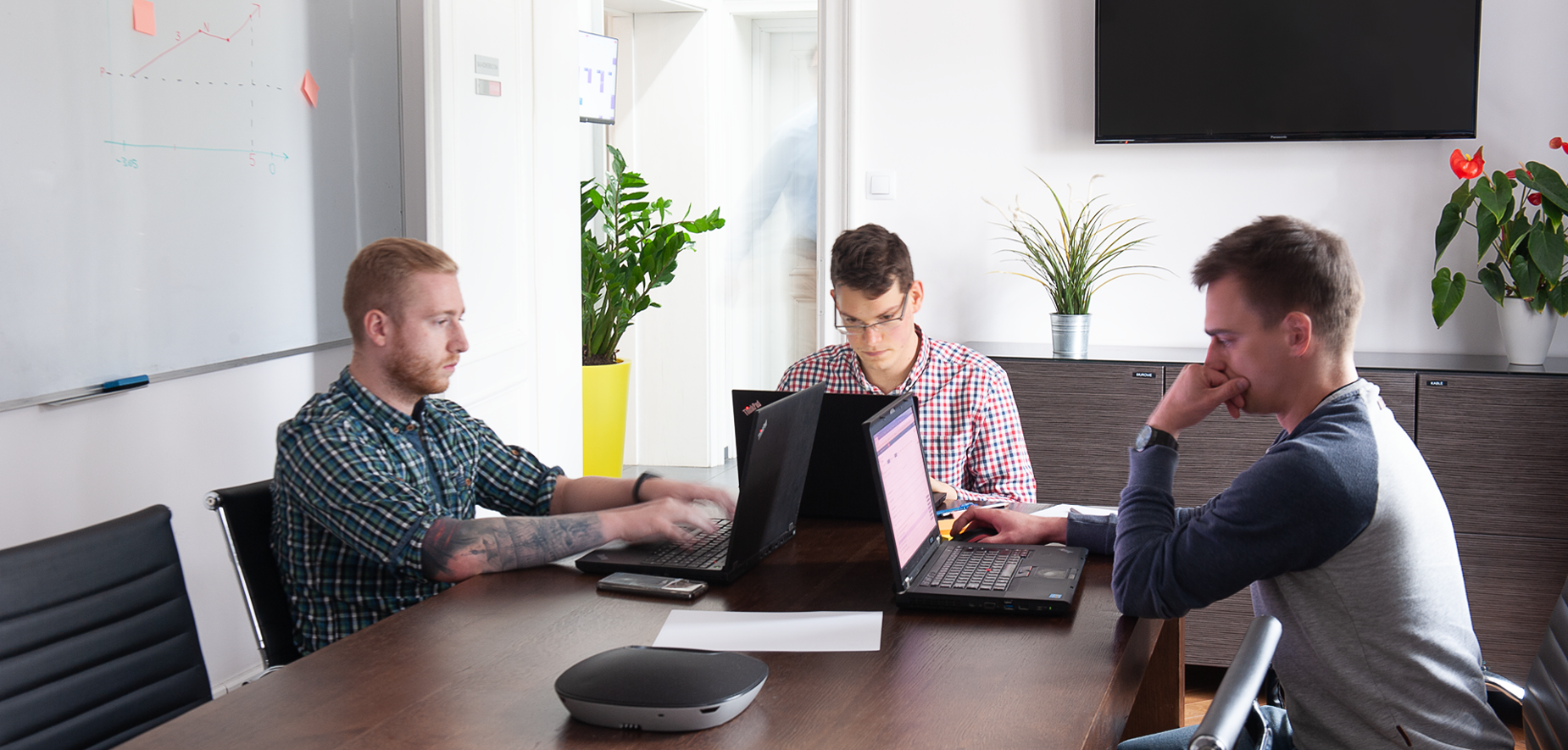 Fresenius expected professionalism in every aspect
of the project.
How did we implement a successful project with an effective end product solution?
Initially, we provided a competent team that was able to enter immediately into the reality of the pharma business. Secondly, we worked out an optimal cooperation model that did not disturb the client's business rhythm.
We carried out a thorough analysis and provided panel mock-ups that enabled the client to visualise the solution long before it was developed. While visiting their offices we interacted with crucial users of the system; not only with the management team. As a result, we were able to build a solution that both meets business requirements and whose use is enjoyed by the end user.
During the development we combined agile methodology with a more traditional process. Using only the necessary engagement on the client's side we offered an insight into the evolution of the system. Professional tools (e.g. confluence) that we applied for the descriptions, allowed the client to navigate within the project and maintain instant access to the full documentation.
We have built a back office system with heavy use of complex forms and flows. In order to make it robust "inside", but easy for the user we decided to harness ApacheWicket together with SpringBoot and Bootstrap.
We prepared and implemented the whole production infrastructure.
Additionally, we took care of data migration so the final switch to the new system ran smoothly, without any disruptions in use of either systems.
Finally, we also provided training to all users of the new solution and supported the client after implementation.
We are currently responsible for the maintenance of the system and its continuous functional development.