Industry: Telecommunications
Scope of work: content_AEM
AEM applied to the
Telecom sector
As one of the major telecommunications providers in Switzerland, the need for seamless B2B and B2C integration is essential.
Statistica says outsourced IT software services are worth $62bn (USD). And Telecom companies are in the top 10 sectors who favour outsourced services.
Through a networking event, we met the right people with contacts to both areas. So, it's no surprise that we ended up working with a major Swiss telecommunications provider. Their technology of choice? Adobe Experience Manager.
As a result, our AEM specialists successfully deployed 3 different solutions.
Here we'd like to explain what we did, and what we learnt.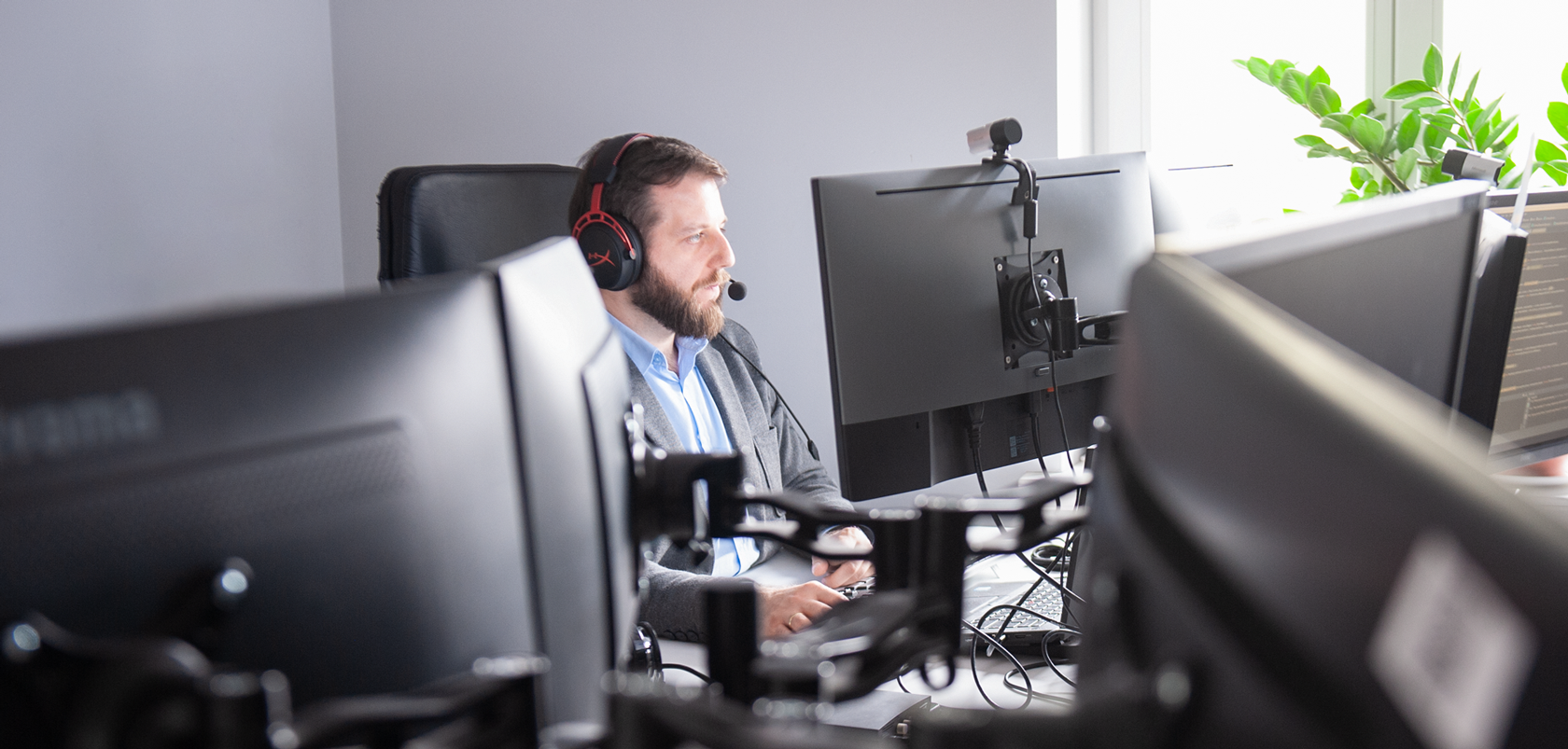 On the first occasion, the solution was an internet platform
for their B2B customers. Our QA was based in India,
and the AEM developers at Antologic. We had a PM,
from yet another company. All in all, our team was wide-spread.
So how do you work for an International client, when your team is virtual?
What's the secret?
Good communication.
Working in Scrum meant our sprints were short, and we had to stay in touch all the time. We managed to build a stable and communicative relationship with all involved. By communicating clearly and often, our developers were able to clarify the clients needs whilst still developing a system that met their requirements. We were open and honest, giving full transparency whilst remaining friendly and polite. With time differences, and linguistic hurdles, we were respectful of each other.
Despite these changing parameters, the solution was successfully deployed on time.
It was this reason that brought the clients back for a second project.
This time, we were faced with a new learning experience.
How to code whilst adhering to strict parameters?
This new project saw our AEM specialists create a mobile version of their website. Our Telecom client required integration of their existing content and components into the platform. This raised a question. A question of technical limitations.
How can we integrate the content, whilst retaining flexibility?
Antologic's AEM developers took the technical lead. By creating a proof of concept and design architecture, they were able to develop their code. Staying within the AEM framework, they were able to import and adapt the components from the client, whilst retaining original content. Most importantly, they met the requirements and delivered ultimate flexibility in use.
By taking a moment to identify potential issues, and write the solution in at the start, the project was deployed successfully, and on time.
With such a track record, it's unsurprising that the client came back a third time.
Our communication skills were reliable. We had a flexible and Scrum oriented approach.
For the third project, we used AEM to store the content, we produced platform for the client, where all their blogs, media and articles could be found.
By this point, the working relationship had been streamlined.
We came in with a technical lead, and a team who knew the client well. By building a strong communication process, our iterations were dynamic. So, completing the third project was a walk in the park.
These lessons are not limited to the client. We know how to apply them in all aspects of our work.
AEM was the platform that allowed us to develop code, and ourselves.